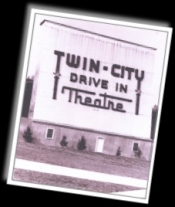 History
Built in 1949 by R.A. Warden, the theatre is situated on twenty-nine acres in a beautiful mountain setting with the Beaver Creek Knobs as a boundary and backdrop. Mr. and Mrs. R. A. Warden sold it to the aunt & uncle of Danny and Ellen Warden in 1956, and they in turn aquired it in 1974.
On October 1,1977, a tornado destroyed the original wooden screen tower, which was built from timber in the woodlands behind the theatre. Within one week, a new Selby Screen Tower was erected and not a weekend of movies was missed (many thanks to relatives, friends, and neighbors for helping make the clean up and reconstruction possible). With a twenty-five year 3% S.B.A. loan and God's will, we eventually struggled through hard times and flourished.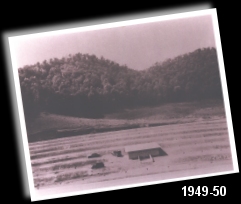 The family operated theatre is open on weekends during the spring and fall seasons and nightly during the summer with double features. It doubles as a temporary campground for the NASCAR and Drag races of the Bristol Motor Speedway (located nine tenths (9/10) of a mile away). The conversion to race camping proceeded smoothly because of the level grounds, snack bar with restrooms, long entrance way, two egresses to the parkway, and shade trees. With the addition of private hot water showers and a fire hydrant, we were ready for the green flag.
We absolutely enjoy and appreciate our customers and adore our theatre and campgrounds. As Jack Lemmon once said, "to be good at something you must have a passion for it," and we do.